Meet Our Associates
Louis J. Ruggiero, Esq. in New York, New York, is a real estate attorney with more than 25 years of experience. His background speaks volumes about his dedication to the law.
Louis J. Ruggiero
Member Louis J. Ruggiero is primarily responsible for the real estate practice of Cohen, Frankel & Ruggiero, LLP.. He was graduated from Catholic University in 1981 and from Hofstra University School of Law in 1985. He was admitted to the New York State bar in 1986. Since his admission to the bar, Mr. Ruggiero has been involved in New York state rea l estate practice as an associate in a large firm, as a solo practitioner and as a member of Cohen, Frankel & Ruggiero, LLP.
For over 25 years Mr. Ruggiero has represented many institutional lenders and mortgage brokers in mortgage loan closings and related matters. Among the services provided are: full document preparation, including mortgage loan documents; preparation of all closing-related documents, including deeds, transfer documents, satisfaction and powers of attorney; title closing services and witness closings; recording of deeds, mo1tgages and satisfactions; ordering and verification of payoff letters; negotiation with judgment creditors for short payoffs; and general representation of lenders, purchasers and sellers, of all residential and commercial properties, including cooperative units, condominium units and multiple dwellings.
Mr. Ruggiero's real estate practice also includes representation of cooperative and condominium boards in all aspects, including transfer of shares, pursuing collection of arrears, litigation when appropriate and review and negotiation of vendor contracts. In this practice area, Mr. Ruggiero teams with Mina Kennedy, Esq., to provide full service representation of the Board.
The firm employees a customer service-oriented staff to assist with all closings, document preparation, funding and post-closing administration of the files.
We provide references upon request and are available to meet at your convenience. Thank you for considering our firm and we hope to be given the opportunity to be of service to you.
Mina Kennedy
Mina Kennedy, a native of Washington State, received her Bachelor of Arts degree from the University of Puget Sound, in Tacoma, in 1997, with a double major in English Literature and Politics and Government. She is a 2002 graduate of New York University School of Law, from which she received her Juris Doctor degree. At NYU, Ms. Kennedy was a recipient of the prestigious Bonnie and Richard Reiss Scholarship, as well as many other awards.
In 1998, shortly after arriving in New York City, Ms. Kennedy commenced employment at Cohen, Frankel & Ruggiero, LLP; she has been a licensed attorney and an associate of the firm since 2003. Although her practice is wide-ranging, encompassing many different fields of civil litigation, trusts and estates and criminal defense, Ms. Kennedy concentrates on co-operative corporation and condominium law. She represents the Boards of many buildings, in Manhattan, Queens, Brooklyn, the Bronx and Nassau County. As part of her co-op and condo practice, Ms. Kennedy negotiates contracts; pursues arrears, including litigation when necessary; and answers the general legal questions of Board Members and managing agents.
Ms. Kennedy is also a Small Claims Court arbitrator, presiding over trials in that forum and issuing decisions to litigants. She is a member of the New York County Lawyers' Association and the American Bar Association and is admitted to practice law in all courts of the State of New York, as well as federal courts in the Southern, Eastern, Northern and Western Districts of New York.
Meet the Team
Lucy L. Lopez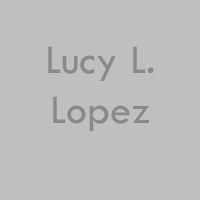 Lucy joined the firm in 2006 with a legal background in corporate law, after working many years for a mutual fund corporation as part of a legal team which prepared retirement and 401(k) plans for various financial institutions throughout the Tri-State area. She also maintained the registration of the mutual fund and various subsidies in dozens of states.
At Cohen, Frankel & Ruggiero, LLP, Lucy is an integral part of our day-to-day operations, providing assistance in all aspects of our practice. Most notably, Lucy has gained extensive knowledge in the area of real estate law. She excels at the preparation of real estate contracts of sale and all the necessary documentation for closings in order to transfer ownership, whether it is for cooperative apartments, condominiums and/or homes. Lucy interacts daily with purchasers, sellers, attorneys and their staff, management companies and financial institutions, in order to provide, prepare and compile, all of the documents and information necessary for hundreds of real estate transaction s each year. She also maintains contact with the members of various Boards of Directors of Cooperatives and Boards of Managers of Condom inurns, and their respective managing agents regarding various legal issues and communicates with court personnel and prepares and files court documents when necessary. Lucy's fluency in written and spoken Spanish is an asset to our firm, as she is able to communicate effectively with clients who prefer to speak in their native language.
Lucy received her Bachelor' s Degree from Manhattan College in 1998 with a major in International Studies and a minor in Communications. She received a Juris Doctor degree from Brooklyn Law School in 2003. She is a Notary Public of the State of New York.